Friesland College – Netherlands
Friesland College is an open educational institution with respect for all religions and cultures in society. It is involved with and listens to its students; has a passion for teaching and is innovative. Students can choose from a wide variety of courses, job opportunities, facilities and activities at Friesland College.
These are provided throughout the province of Friesland by a small teaching and support staff of 1000 persons. They are active in several locations, the largest two being located in Leeuwarden and Heerenveen which are in Friesland, the north of The Netherlands.
Website: www.frieslandcollege.nl

Politeknika Ikastergia Txorierri – Spain
Politeknika Ikastegia Txorierri (www.txorierri.net) is a subsidized High School for Science and Technology and Vocational Education and Training (both EQF level 3 and 5) in the Basque Region. Each year the school provides education for over 400 full time students and 1000+ adult part time learners with a staff of 45 people.
Politeknika Ikastegia Txorierri focuses on serving local Industry and is committed to the integral and lifelong learning of its students. The Centre promotes Innovation in Technological and Pedagogical Projects and aims to offer a quality service to the Public, meeting the local training needs of young people, the local universities and institutions.
Website: www.txorierri.net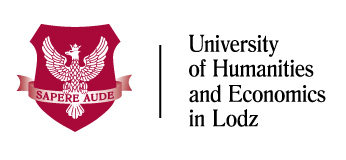 Akademia Humanistyczno-Ekonomiczna w Lodzi – Poland
The University of Humanities and Economics in Lodz (AHE) is an accredited higher education institution, which in addition to traditional university programmes (BA. MA, MSc, PHD) provides also postgraduates studies and courses for various target groups, included adult unemployed jobseekers, youth, students, disabled, seniors, teachers, trainers, people of various professions, migrants, children, disadvantaged youth, unemployed.
As one of the largest private universities in Poland, AHE has 23 faculties and offers a wide choice of subjects, over 100 courses, including 5 of them in English. The curriculum of the courses is constantly updated according to market demands.

According to ranking published in 2017 by Ministry of Higher Education, AHE is 2nd most-chosen university in Lodz voivodeship and 10th in country.
Website: www.ahe.lodz.pl

IDEC – Greece
IDEC is a training consulting company located in Piraeus, Greece. Its activities consist of training, management consulting, quality assurance, evaluation and development of ICT solutions for both private and public sector. IDEC has been active the last 20 years in the field of EU projects.
It has long experience in European policies regarding lifelong learning and in particular EQF, ECVET, Europass, EQAVET, validation of non-formal and informal learning, work based learning & apprenticeship schemes and in national reforms of education and training systems.
Website: www.idec.gr

KSPMC – Lithuania
Kaunas vocational training center is a public institution, with 1.700 students and 70 teachers. Its main activity is primary and continuous vocational training, specialties construction, social nursing, special needs students, adult training. The organization aims to become a modern institution, responding to challenges of globalization, European integration, and promoting the attractiveness of vocational training to all target groups.
Teachers develop their own qualifications, creating new teaching curricula and materials. They want to increase the professional and vocational level in society and amongst young people and increase the chances of young enterprises by offering knowledge and role models.
The institution has broad experience in working with different target groups to combat school dropouts and youth unemployment through increasing the entrepreneurial skills of young people and trainings in adult education.
Website: www.profcentras.lt

IIEK DELTA – Greece
IEK DELTA has been established in 1971 and soon became the leader in Vocational Training in Greece, certified by the Greek Ministry of Education and the E.U. With 47 years of experience in private education, offering Post-Secondary Training Programs of Level 5, its goal is to ensure the quality of the provided knowledge and high levels of professional rehabilitation and employment.

IEK DELTA has developed a unique learning environment, with 53 Specialties divided in 5 Schools:

• School of Engineering & Information Technology
• School of Tourism & Culinary Arts
• School of Beauty & Health
• School of Arts & Education
• School of Business & Communication
Website: www.iekdelta.gr